Do you empathize with the underprivileged children and ever thought of adopting one?
Isn't it a heartwarming to create a beautiful life ahead for a child!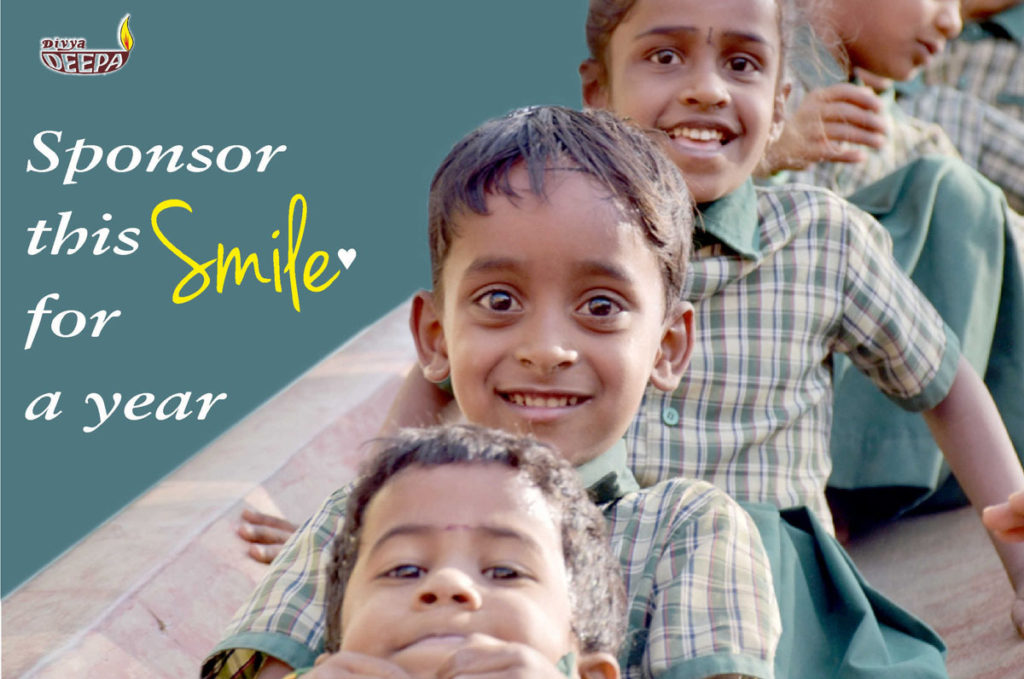 'Pragathi – Care for a child' programme is conceptualized for the donors who wish to directly sponsor a child in our school. You can secure complete care of the child including education, food, accommodation through our sponsorship programme. In spirit, the donor's act is equivalent to the adoption of a child; while the child's complete care is ensured by us.
You can visit our school and interact with the child before you go ahead to sponsor. We believe that more than the donation, your continuous interaction with the child will help him/her in a long way ahead.
Once you sponsor the child, we would regularly communicate on the overall progress of the child. You are also encouraged to mentor the child on a regular basis.
You can extend your family sponsoring a child for Rs 27,000 for a year. Your sponsorship would be combined with general donations from other donors to provide all children:
Quality education, nutrition, and accommodation
Healthcare, hygiene, and clothing
Sports and recreation
Please give us a ring or mail us for sponsoring a child
Mobile: 8884310010
e-Mail: sdkachana@gmail.com